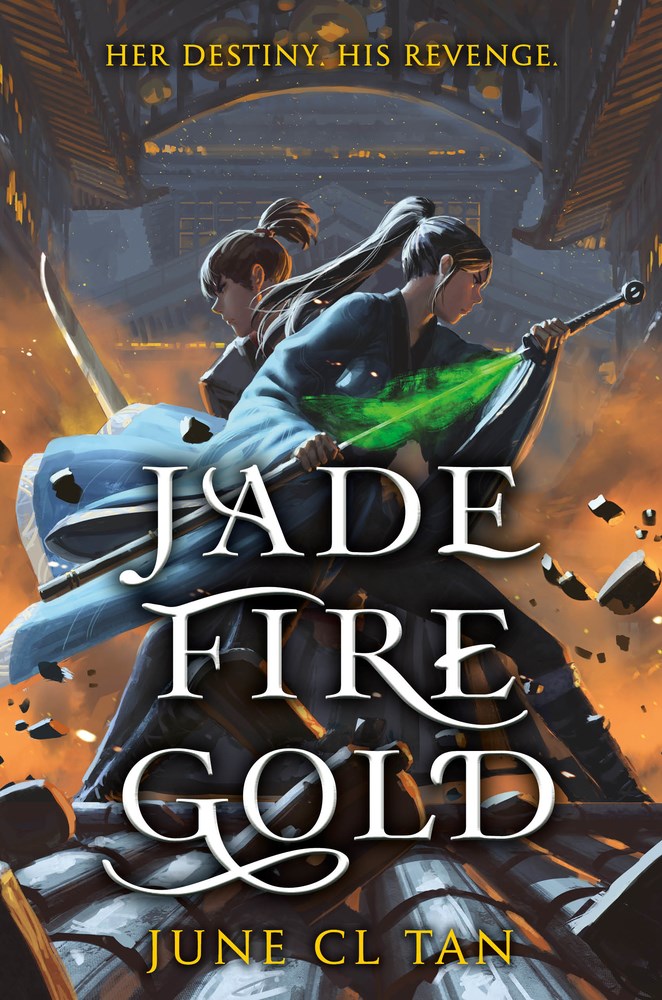 Ahn was found alone at six years old, with no memories of her life before. She lives with her adoptive grandmother in an ever-expanding desert, struggling in the harsh environment. To make matters worse, Ahn is a Tiensai, a type of magic user persecuted within the Shi Empire. If discovered she, and everyone she loves, will face harsh punishment. Altan is the rightful heir, but his existence is hidden. His whole family were ruthlessly killed when he was a child. Now he seeks a mythical Tiensai known as the Life Stealer to bring back peace and enact his vengeance. This Chinese wuxia and xianxia-inspired story has rich, complex worldbuilding filled with mythical creatures and sparkling magic. The characters were easily loveable. Ahn and her complex feelings towards family and the expectations placed upon her are likely to be relatable to young adult readers. Altan has the grumpy, Zuko from Avatar: The Last Airbender vibes you can't help but enjoy. They were adorably oblivious to the romantic feelings brewing between them. Although there was insta-attraction their relationship growth was believable and a delight to read. It would have been nice to have more tender moments between them, considering their relationship was at the forefront of the story, but it was enjoyable regardless. Jade Fire Gold is a beautifully written, endearing young adult fantasy that I'd recommend.
CW: violence, death, death of a parent, death of a sibling, torture, child abuse
(Thanks to Harper Teen and Netgalley for providing me with an advanced copy in exchange for an honest review)
June CL Tan grew up in Singapore where she was raised on a diet of classic books and wuxia movies, caffeine and congee. She holds various degrees in communication studies, education, and film. After teaching for a few years, she took a detour into the finance industry. To no one's surprise, she soon realized her mistake and made her escape. Now, she resides in New York City, talking to imaginary people and creating fantastical worlds under the watchful eye of her crafty cat. She enjoys telling stories that draw on both the traditional and modern to create something fresh to the eye, but familiar to the heart. Jade Fire Gold is her debut novel.
Jade Fire Gold is out now so there's never been a better time to grab a copy!
If you want to remember to check out this book you should Add to Goodreads!
You can order the book from major retail sites such as Blackwells and BookDepository!
I'd recommend checking out your local indie bookshop!