It was wonderful to have the opportunity to read and review Stelliform Press's newest release 'After The Dragons'. This book is a quiet, intimate fantasy that tenderly tackles topics such as pollution, grief, and how to care for one another. The detailed, atmospheric descriptions of a Beijing filled with dragons were delightful, and the gentle queer love story pulled at my heartstrings. I would recommend this book to people interested in speculative fiction which entwines ecologism with an introspective, beautiful story.
Dragons were fire and terror to the Western world, but in the East they brought life-giving rain…

Now, no longer hailed as gods and struggling in the overheated pollution of Beijing, only the Eastern dragons survive. As drought plagues the aquatic creatures, a mysterious disease—shaolong, or "burnt lung"—afflicts the city's human inhabitants.

Jaded college student Xiang Kaifei scours Beijing streets for abandoned dragons, distracting himself from his diagnosis. Elijah Ahmed, a biracial American medical researcher, is drawn to Beijing by the memory of his grandmother and her death by shaolong. Interest in Beijing's dragons leads Kai and Eli into an unlikely partnership. With the resources of Kai's dragon rescue and Eli's immunology research, can the pair find a cure for shaolong and safety for the dragons? Eli and Kai must confront old ghosts and hard truths if there is any hope for themselves or the dragons they love.
Eastern dragons are still alive in the overheated pollution of Beijing, struggling against the need to adapt to a lack of water and the habitat of a bustling city. Once hailed as gods – they are now more likely to be abandoned pets. Pollution makes the city almost uninhabitable for humans too – a terminal disease known as shaolong, or burnt lung, is becoming more common.
Xiang Kaifei, or Kai, is a cynical, aloof college student who distracts himself from his diagnosis of shaolong by devoting his time to saving abandoned dragons. Elijah Ahmed, or Eli, is a biracial American medical researcher studying in Beijing to follow the memory of his grandmother after her death. The two find themselves drawn together, but they must confront difficult realities if there is any hope for themselves or the dragons they love.
'After The Dragons' has a tender, melancholic feel to its pages. It's a slow-paced novella carefully bringing to life the dragons of Beijing and the atmosphere of a city afflicted by drought, pollution, and resource disparity. The lore surrounding the dragons was wonderfully detailed. The way Western dragons were hunted due to their fire-breathing, while Eastern dragons were revered due to their connection with water was information I particularly enjoyed. It brought forward the idea that humans would destroy what isn't useful to them while preserving what is. The Eastern dragons have lost their usefulness, and are instead bought and abandoned; their worth is consistently based on their desirability for humans. 'After The Dragons' describes the cruelty dragons face, but manages to emphasise their innate worth, their beauty, and their wildness in a way that fills the whole story with poignancy. It's easy to understand Kai's protectiveness of the dragons when he's constantly reminded how easily humans can mistreat what they fail to find worth in.
The queer love story between Kai and Eli combined itself with a tender coming-of-age feeling. The trope of having a grumpy character matched with a hopeful ray of sunshine is always going to be brilliant. The dynamic between them was not only compelling but highlighted the themes of the book incredibly well. These two characters have staunchly different worldviews. Kai is cynical, believing that everything he does is just a drop in the ocean; he's burnt out trying to help but knowing that nothing he does will lead to change. On the opposite side, Eli is incredibly hopeful, often missing systemic causes through his belief in his ability to do good. Both characters are intensely stubborn, and watching them push their heels in at every opportunity was almost frustrating at times. Watching them realise that neither of their outlooks is particularly useful to them, or others, was a highlight of the book.
The book tackles the idea of care, both for humans and non-humans, in a way that particularly resonated with me. It asks hard questions about how best to care for others and how society is failing to care. Eli and Kai have very different viewpoints towards care at the beginning of the novella, and the narrative uses their worldviews to examine those questions. Ultimately, we don't live in a perfect reality; we can't make large changes as individuals, but caring is still integral to building towards something better. Both main characters struggle to reach out to other people for help, and both come to the difficult understanding that isolating yourself from community, from support, and the world isn't the answer.
Although 'After The Dragons' is not long, it packs its pages full of thoughtful writing. I've only managed to touch on some of the themes presented in this novella; it also features an examination of diaspora identity, queer identity and coming out, family, etc. This book managed to tackle each theme with an impressive degree of careful nuance. I'd recommend people interested in this genre of fiction check the book out, and support a wonderful independent press.
CW: terminal illness, animal cruelty (challenged), brief mention of suicidal thoughts
(Thanks to Stelliform for providing me with an advanced copy in exchange for an honest review)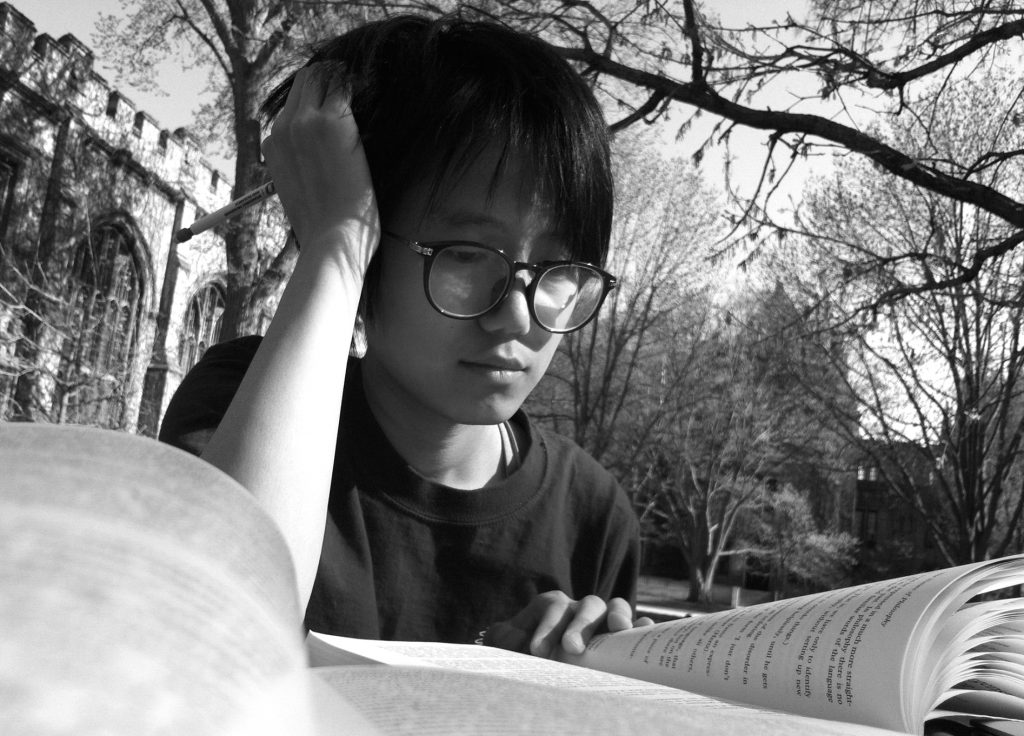 Cynthia Zhang is a Ph.D. student in Comparative Studies in Literature and Culture at the University of Southern California. Her work has appeared or is forthcoming in Kaleidotrope, On Spec, Phantom Drift, and other venues. She is a 2021 DVdebut mentee.
After The Dragons is out on the 19th so there's never been a better time to preorder!
If you want to remember to check out this book you should Add to Goodreads or Storygraph!
You can order the book from major retail sites such as Blackwell's and Waterstones!
I'd recommend checking out your local indie bookshop! If you're in the UK you can use Hive.co.uk!
You can also buy this book directly from the publisher!