She Who Became The Sun was one of my most anticipated reads of the year, and I'm happy to say it didn't disappoint. This lush, evocative novel expertly combines literary, historical, and fantasy aspects to create a story that'll leave a lasting impact on your heart. This book will live rent-free in my mind for years to come. It reimagines the story of Zhu Yuanzhang, the first Emperor of the Ming Dynasty, with a genderqueer twist. The ambition, longing, and pain on these pages are enough to instate She Who Became The Sun as a book you don't want to miss.
She'll change the world to survive her fate . . .

In Mongol-occupied imperial China, a peasant girl refuses her fate of an early death. Stealing her dead brother's identity to survive, she rises from monk to soldier, then to rebel commander. Zhu's pursuing the destiny her brother somehow failed to attain: greatness. But all the while, she feels Heaven is watching.

Can anyone fool Heaven indefinitely, escaping what's written in the stars? Or can Zhu claim her own future, burn all the rules and rise as high as she can dream?

She Who Became the Sun by Shelley Parker-Chan is a re-imagining of the rise to power of Zhu Yuanzhang. Zhu was the peasant rebel who expelled the Mongols, unified China under native rule, and became the founding Emperor of the Ming Dynasty.
In a poor village, struggling under the weight of famine, there are two children. One, the boy, is given the fate of greatness. The other, a girl, is given the fate of nothingness. People are perplexed at the boy's fate; how could he achieve greatness? But the girl, her fate is to be expected. When raiders orphan the two children, it's the boy who succumbs to his grief. The girl sees her chance and takes her brothers identity. In the beginning, she's focused on survival, but perhaps she could even trick fate itself and reach for something greater.
She Who Became The Sun is a reimagining of the first Emperor of the Ming Dynasty, with a bold focus on gender and queerness. Zhu Yuanzhang was a peasant, turned monk, who rose in ranks to conquer China and end Mongol rule. The book inspired me to do more reading of that period of history, and it's so fascinating.
The book balances itself as a perfect literary fantasy. It's gorgeously written, dripping with an evocative, lyrical style that I adored. You could turn to any page in She Who Became The Sun and find a brilliant quote or scene. The writing reminded me of reading a legendary tale; it navigated the realm between intimately personal while keeping enough distance to retain that almost mythological feel. I can't help but be in awe about how talented Shelley Parker-Chan is.
A highlight of She Who Became The Sun was the depth and intricacy of its handling of gender. The book follows two main perspectives. There's Zhu, who believes that to trick fate and reach towards her brother's destined greatness, she must become him, become a man. At the same time, she must hide her body and the fierce understanding she feels for the women around her. She was always not quite a man, not quite a woman, but watching her come to that realisation was wonderful. The other perspective character is Ouyang, a eunuch general of the opposing army. He's a character filled with rage surrounding the mutilation of his body. He struggles intensely with the femininity that's forced upon him and the reminders that people don't see him as the man he is. He was such an interesting character that I can't wait to see more of. The relationship between him and the Mongolian prince, Esen, was nuanced and heartbreaking.
Zhu's ambition is a particularly interesting facet of this novel. I think it would be easy to say that she's merely striving for greatness, and will happily inflict suffering on herself and others to fulfil her desire. Everything she does is calculated to secure her more power, she bides her time, allows people to underestimate her, and then will swoop in with her absolute belief that she will be great. I've never seen a character throw herself into so many hopeless situations, proving time and time again that she can fool the fates and reach for her brother's destiny of greatness. Zhu has this relentless ambition, but I don't think it's necessarily for greatness itself, but rather to avoid her fate of nothingness. Zhu is so desperate to be something that she'd rather die trying than dare to live a quiet, unassuming life. She will be great. She will defy fate, no matter what it takes.
The way disability was handled in She Who Became The Sun was brilliantly refreshing. I'm being purposefully vague here to avoid spoilers, but there is a character who becomes disabled. It's a purposeful act – meant to break them. Instead, the character draws power from their disability. The book doesn't stray away from discussing the difficulties of disability, especially in having to relearn how to interact with the world, but the positivity surrounding it was something I had never seen in this context. I can't say anymore, but if you've read this book feel free to listen to me shout about it.
I could keep writing about the brilliance of this book for a long time, and I'm sure I'll be returning to it in the future. For the moment, I'm going to leave this review here. She Who Became The Sun is such a brilliant book filled to the brim with gorgeous writing and complex, nuanced themes and characters; don't let this one slip you by.
CW: violence, death, murder, war, starvation, ableism, amputation, dysphoria, misgendering, homophobia, infanticide, sexual content.
(Thanks to Netgalley and Mantle for providing me with an advanced copy in exchange for an honest review)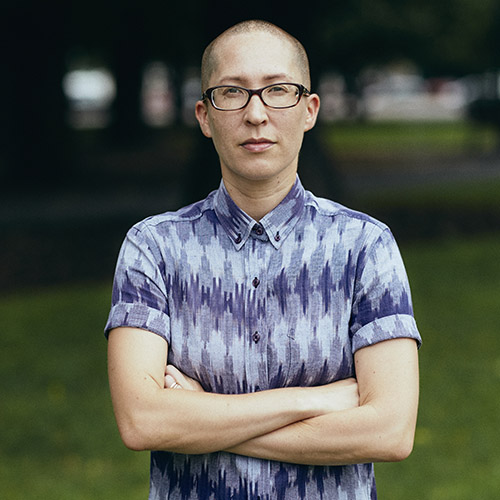 Shelley Parker-Chan is an Asian-Australian former diplomat and international development adviser who spent nearly a decade working on human rights, gender equality and LGBT rights in Southeast Asia. Named after the Romantic poet, she was raised on a steady diet of Greek myths, Arthurian legend and Chinese tales of suffering and tragic romance. Her debut novel She Who Became the Sun owes more than a little to all three. In 2017 she was awarded an Otherwise (Tiptree) Fellowship for a work of speculative narrative that expands our understanding of gender. She currently lives in Melbourne, Australia, with her family.
She Who Became The Sun is out now so there's never been a better time to grab a copy!
If you want to remember to check out this book you should Add to Goodreads or Storygraph!
You can order the book from major retail sites such as Blackwell's and Waterstones!
I'd recommend checking out your local indie bookshop! If you're in the UK you can use Hive.co.uk!